Overview
At our core, we are driven by a mission to revolutionize the market with cutting-edge RF/mm-wave designs in a rapid fashion. Through relentless innovation and continuous expansion of our intellectual property footprint, we deliver unparalleled, customized solutions to each of our valued customers. We establish strong partnerships throughout the entire product journey, from initial concept design and prototyping to large-scale manufacturing. With an extensive patent portfolio, we firmly believe in redefining the boundaries of RF/mm-wave circuits, showcasing the limitless possibilities in RF design.
Custom RF Design
With a legacy of over 20 years in RF/mm-wave circuit design, we excel at crafting custom solutions tailored to our clients' needs. We uphold uncompromising design standards through diligently evaluating and incorporating specifications of key input parameters such as size, losses, spurious response, power handling capability, and temperature stability. Our expertise extends beyond design; we fine-tune each circuit to accommodate specific manufacturing constraints and leverage resources from our global manufacturing partners. Experience transforming your RF vision into a reality with us today!
Proven Business Impact
Our expertise spans RF, EMC, and telecommunications, as evidenced by Dr Bulja's noteworthy contributions: four publications in prestigious Nature Journals and over 70 peer-reviewed articles. As a creative and internationally recognized inventor, Dr Bulja has amassed an impressive portfolio of over 70 filed patents in the fields of RF, WSN, IoT, and wireless systems. Beyond scientific excellence, Dr Bulja has demonstrated a strategic business impact by successfully integrating his own technology into Nokia's future roadmap and facilitating the transfer of smart surface technology. In 2020, Dr Bulja was honored as a "Top Inventor in Implementation Patent First Filings" with Nokia.
Specialization
Design Process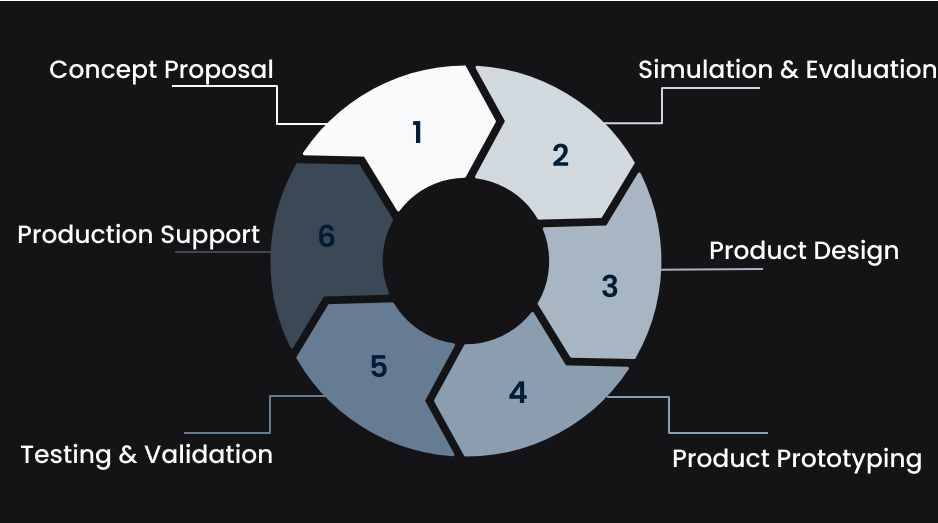 Resources
Contact
Connect with us today to transform your RF vision into a reality!