Overview
Our monopole antenna design service offers a simple yet effective solution for communication needs. Monopole antennas consist of a rod connected to the signal line and ground, providing near-omnidirectional radiation at the center frequency of operation. However, optimizing their performance can be challenging. That's where our expertise comes in. With our service, we tailor monopole antennas to meet specific requirements, striking the perfect balance between bandwidth, radiation efficiency, and gain. We utilize advanced design techniques and matching circuitry to achieve broader bandwidth without sacrificing performance. Trust us to deliver customized monopole antennas that excel in efficiency, enabling seamless communication across a wide range of frequencies.
Design type
Straight monopole antenna
Tapered monopole antenna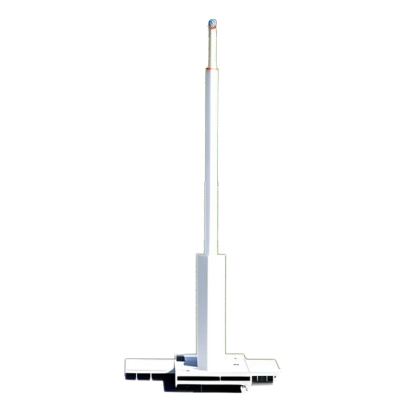 Main features

Wide impedance bandwidths, from 2 MHz up to 100 MHz

Minimum return loss of -6dB, terminated in 50 Ω

Typical antenna height 12 m for frequencies as low as 2 MHz

RF connection tailored to suit customers' needs

Ruggedized design & High power handling
Resources
Contact
Connect with us today to transform your RF vision into a reality!