DESCRIPTION
The A49SNV1 component is a conductor loaded, multilayered Substrate Integrated Waveguide (SIW) bandpass filter, having an extremely low-profile and a high Q factor of over 200. The filter is surface mountable, able to handle RF powers up to 1 W and has an operating temperature range from -55oC to 125oC. Its passband insertion loss between 47.1 GHz to 51.2 GHz is less than 2 dB, with return losses no less than and 20 dB. The input/output pads are impedance matched to 50 Ω, however, this can be altered to suit customer requirements.
MAIN FEATURES
Very low profile, less than 0.5 mm

High Q factor

Surface mount package

Shielded component

50 Ω characteristic impedance.
ELECTRICAL SPECIFICATIONS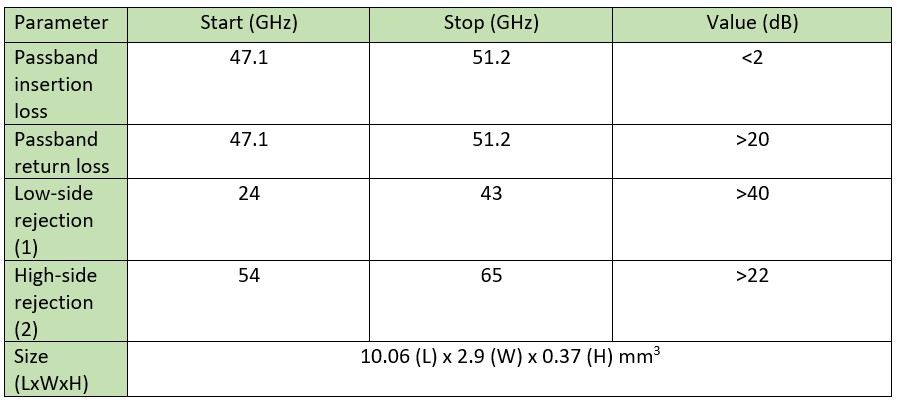 MAXIMUM SETTINGS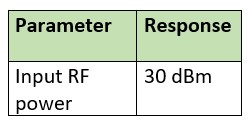 TYPICAL RESPONSE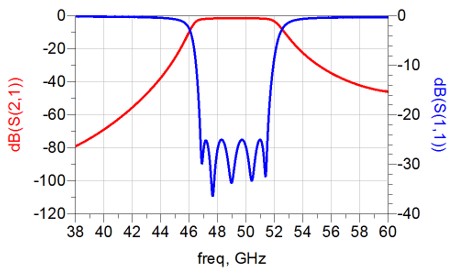 DIMENSIONS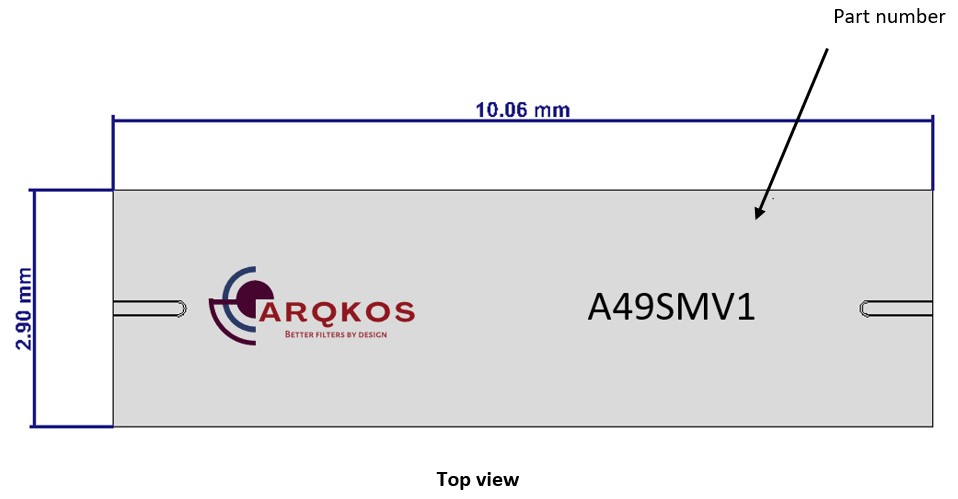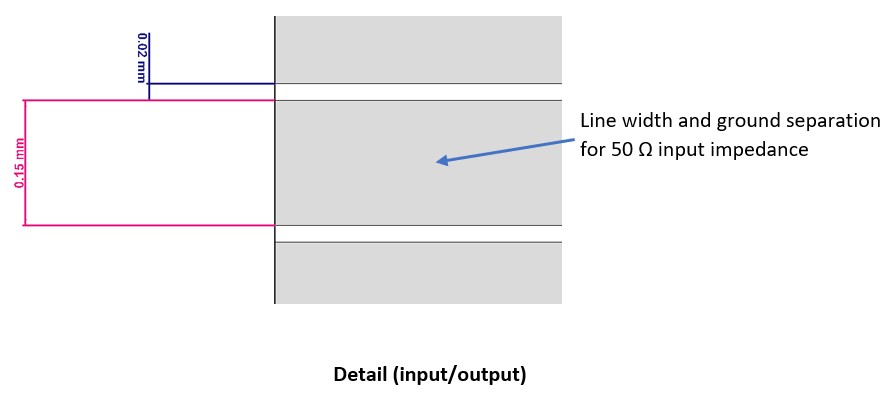 SUGGESTED PAD LAYOUT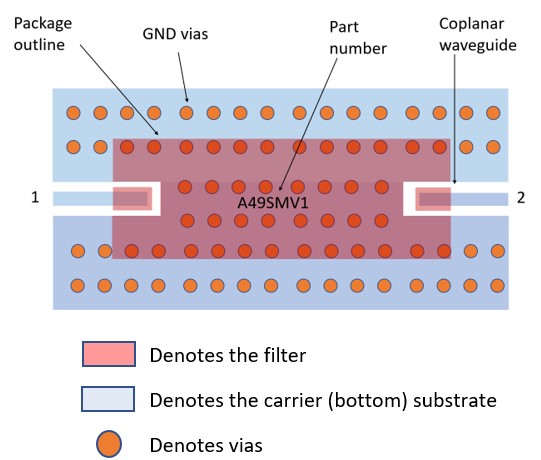 Notes: 
Shown Coplanar waveguide must match input impedance of the filter, 50 Ω in this case. 

Vias need to be a maximum 150 µm in diameter and via edge-to-edge separation of 150 µm.

The bottom side of filter is continuous ground plane. Ensure good electrical contact with carrier substrate.

Numbering: 1: input; 2: output.