Publication number: 20210063833
Type: Application
Filed: Aug 28, 2020
Publication Date: Mar 4, 2021
Patent Grant number: 11594795
Inventors: Senad Bulja (Dublin), Wolfgang Templ (Sersheim), Florian Pivit (Dublin), Dirk Wiegner (Schwaikheim), Anna Zakrzewska (Dublin), Pawel Rulikowski (Clonsilla), Rose Kopf (Green Brook, NJ)
Application Number: 17/005,652
Abstract:  In this invention submission the foundations for the creation of an analogue computational device are disclosed. The computational device consists of an array of individually controlled pixels, capable of altering their dielectric characteristics under the influence of an external dc electric field. Upon illumination by an incident wavefront, such a surface is capable of altering its dielectric characteristics to perform mathematical operations directly on an incident signal. An example of such a surface is given in Fig.1, together with the detail of the individual pixel.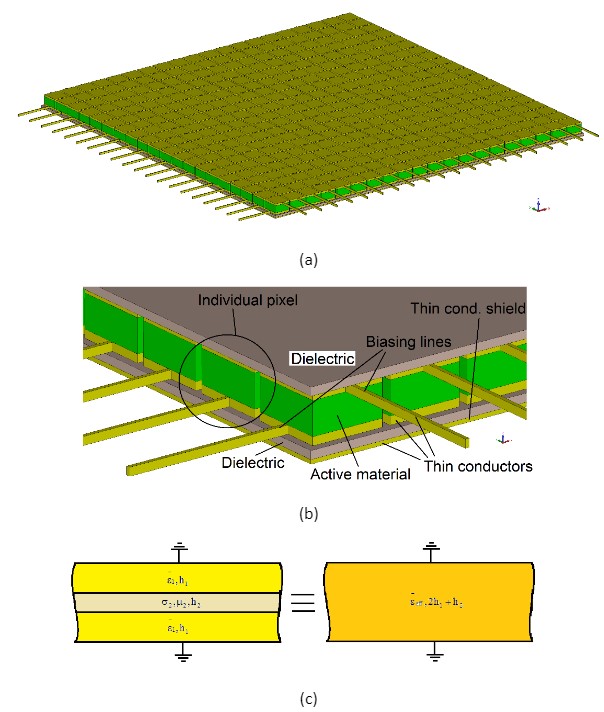 (a) perspective view showing all layers, (b) perspective view showing individual layers in detail, (c) plate waveguide (PPWG) composite structure composed of dielectrics and thin (sub-skin depth) phase change material, such as VOx (active material)